Many children in Samutprakan commute to school by motorcycle daily. To help keep them safe on the roads, MSI Thailand Branch has been distributing child helmets in collaboration with A. P. Honda since 2007.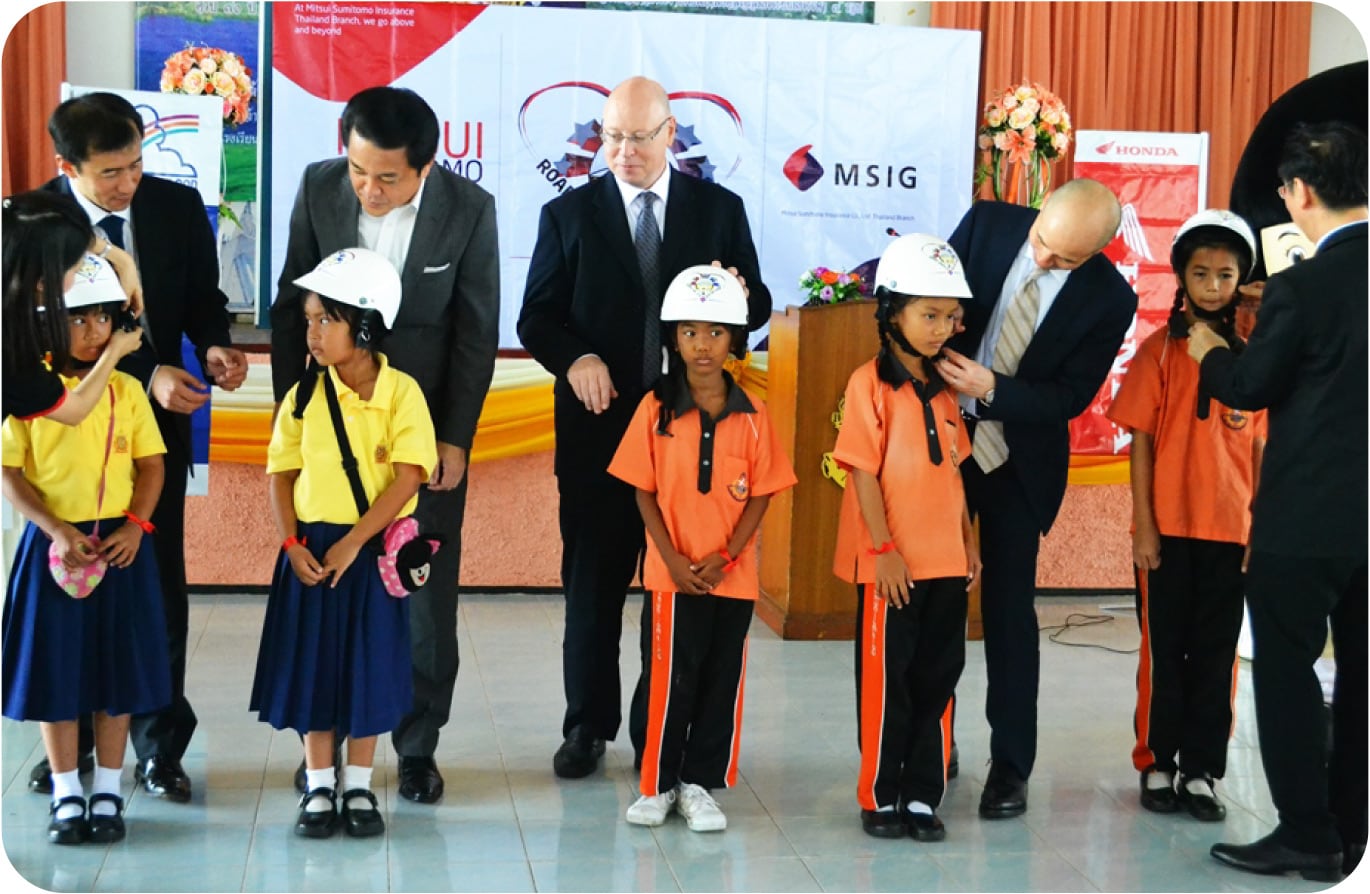 Each year, about 3,000 helmets are distributed to local children with the help of partners such as local police stations, the Head Awareness Club, The Department of Disaster Prevention and Mitigation (Samutprakan), and the Bangbor District Samutprakan Primary School.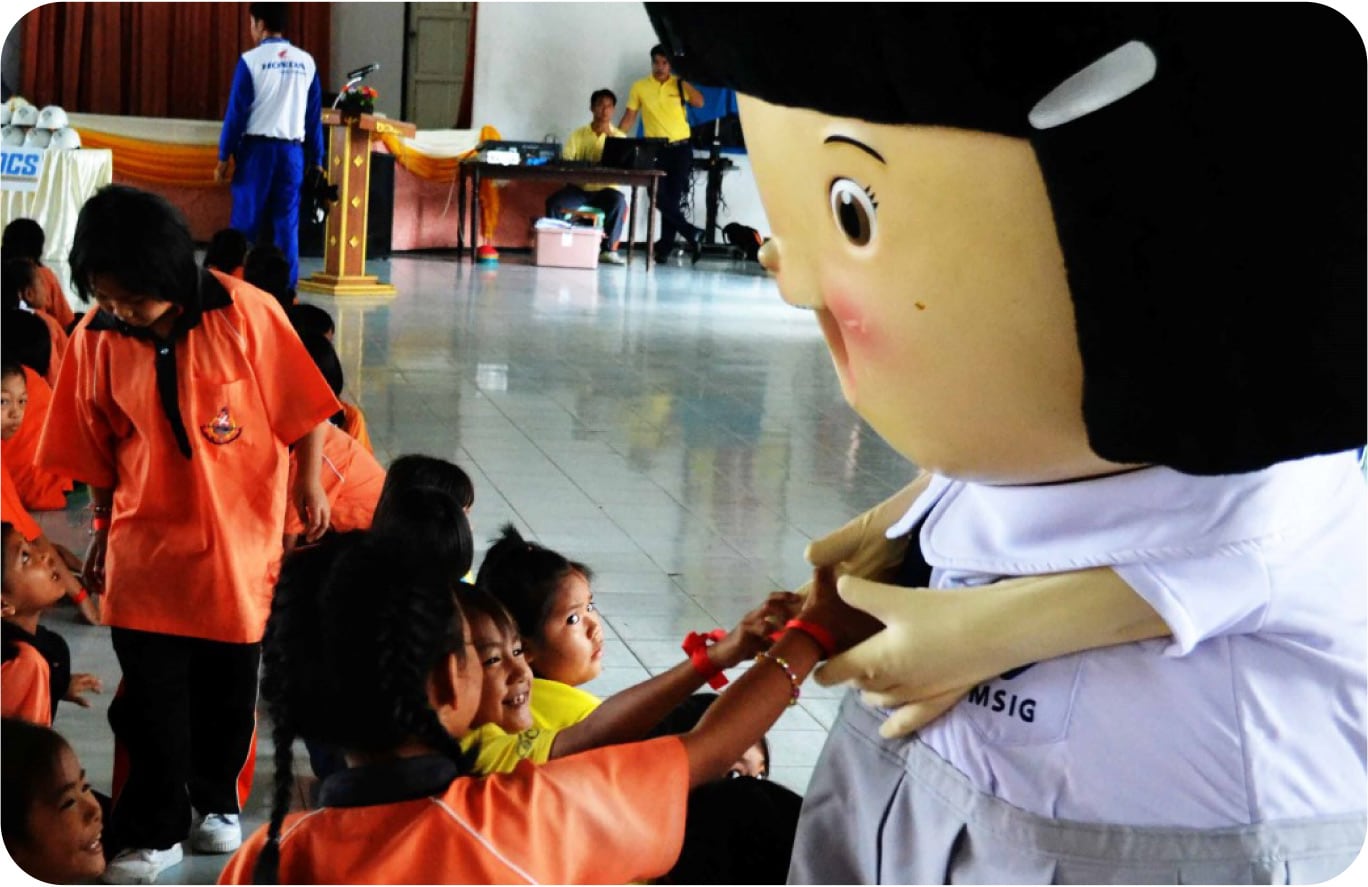 To date, a total of 25,700 child helmets have been given out and the initiative has helped to raise awareness about road safety for children.