MSIWF is a non-profit organisation that is part of Mitsui Sumitomo Insurance Co., Ltd.
MSIWF was established in 1975 under the name of Sumitomo Insurance Welfare Foundation to commemorate the 80th anniversary of Sumitomo Marine and Fire Insurance Company. Initially, the foundation was mainly involved in relief activities related to general insurance. These included giving support to the families of traffic accident victims and the surviving families of responders who died in the line of duty during disaster rescue activities.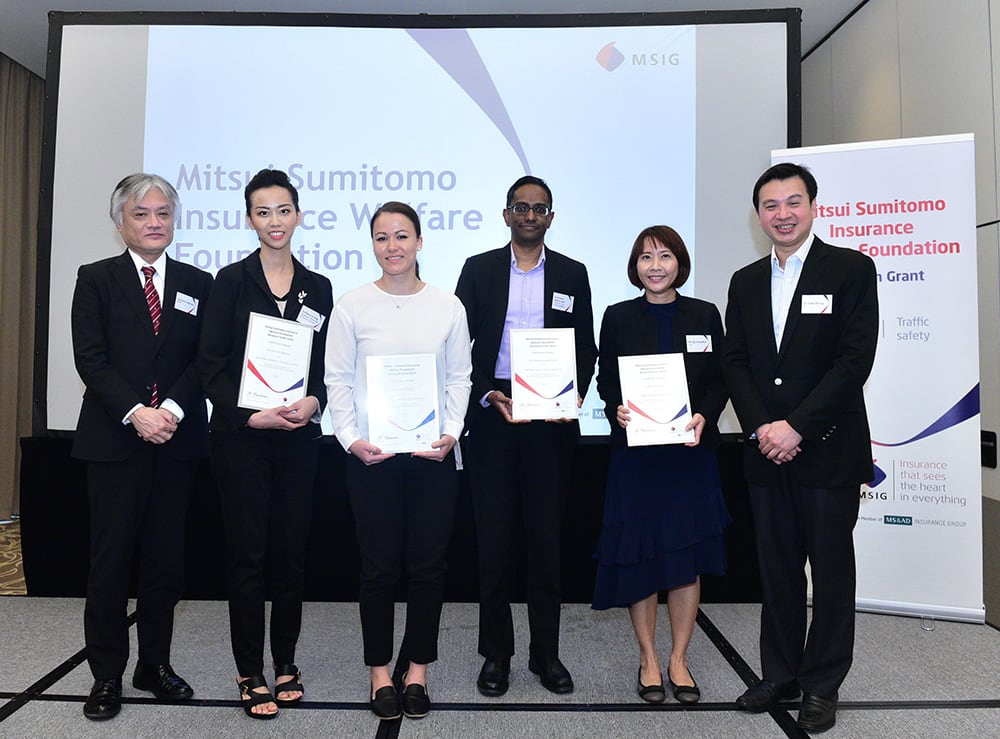 In 1980, the foundation began to actively promote traffic safety through awareness campaigns and educational initiatives.
In 1991, with the growing concerns of an ageing society in Japan, support for senior citizen welfare became a key objective.
In 1995, the foundation received certification as a "special public interest promotion corporation" from the Prime Minister of Japan and, in recent years, shifted the main thrust of its activities to research grants.
In October 2001, the foundation's name was changed to Mitsui Sumitomo Insurance Welfare Foundation due to the merger of the parent organization Sumitomo Marine & Fire Insurance Co., Ltd. with Mitsui Marine & Fire Insurance Co. Ltd. Under the new organisation, MSIWF became a public interest corporated foundation in December 2009.
Today, MSIWF is committed to supporting researchers in Japan, Singapore and Thailand for practicable research in senior citizen welfare and traffic safety. The MSIWF research grant is unique as it supports interdisciplinary research in its early stages when funding is generally more difficult to secure.
The foundation currently supports a wide range of initiatives including research grants, facility subsidies, and publication and thesis awards in both traffic safety and senior citizen welfare.