Paving the way for risk management in Japan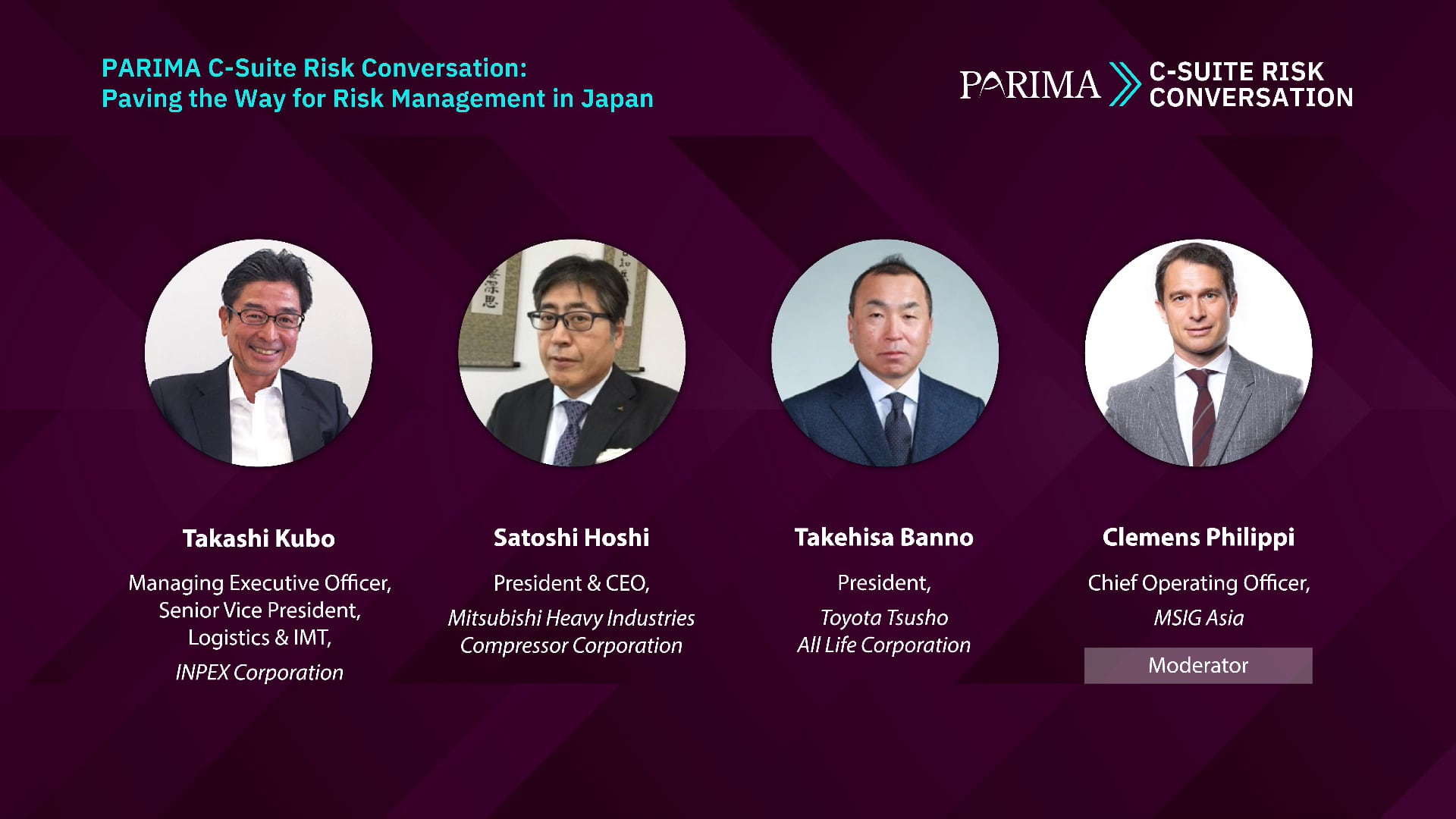 Clemens Philippi, MSIG Asia's Chief Operating Officer, moderated one of PARIMA C-Suite Risk Conversations in 2021, discussing about how the risk landscape and management has evolved in Japan. The panel also exchanged views on the risk profession for the next 5 years. The discussion was in Japanese, with English translation for downloading separately.  Here are some highlights.
Evolution of PARIMA and risk management in Japan
The passion in being in a risk profession in Asia
Challenges facing risk and insurance managers in Japan
Future of the risk profession in the near future
Watch the recording here to find out more.
A not-for-profit organisation dedicated to developing risk management as a profession, PARIMA has been a platform for risk and insurance professionals to connect globally.