MSIG Asia champions biodiversity conservation through three-year partnership with Conservation International Asia-Pacific
MSIG Asia is committed to support biodiversity conservation efforts and work towards tangible conservation targets to be achieved at the end of three years in collaboration with Conservation International Asia-Pacific (CIAP).
This three-year partnership will contribute to biodiversity conservation efforts in six core markets in Asia as well as two Pacific nations.
MSIG Asia launches knowledge portal to increase awareness of biodiversity conservation.
MSIG Asia today announces a three-year partnership with Conservation International Asia-Pacific (CIAP) to champion biodiversity conservation and drive forward the business' sustainability efforts in the region.
Committed to contribute to the development of a vibrant society and help secure a sound future for the planet, MSIG Asia will be supporting a portfolio of biodiversity conservation initiatives in the Asia-Pacific region that underpin the well-being of millions of people through the water, food, fuel, medicines and climate regulation these ecosystems provide.
Recognising that the sustainability of society depends on business models that conserve Natural Capital1, the partnership will support biodiversity conservation initiatives in the six core markets where MSIG Asia operates across the region – including Hong Kong, Indonesia, Malaysia, Singapore, Thailand and Vietnam, as well as two Pacific nations, Fiji and New Caledonia, which are known as some of the world's most biodiverse areas, and where CIAP has ongoing conservation initiatives.
This partnership aims to contribute to the conservation of approximately 9,500 hectares of forest (equivalent to about 13,000 soccer fields) and 72,500 hectares of ocean (an area slightly larger than Singapore). These efforts are estimated to help avoid or sequester around 4.7 million tones of carbon emissions, equivalent to taking approximately 1 million cars off the road for a year or, around 10.8 million barrels of oil consumed.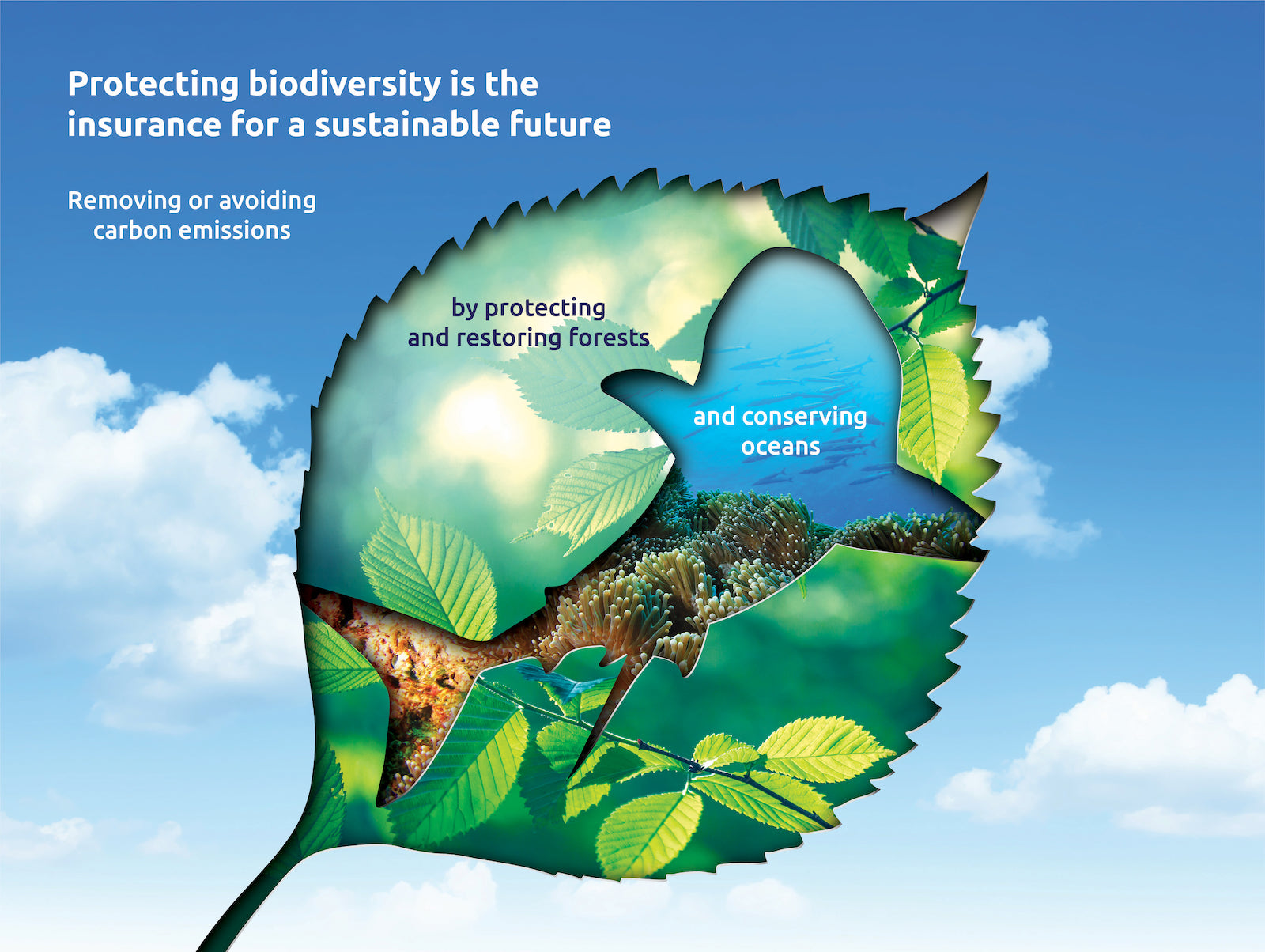 "This partnership is a step forward to transform our biodiversity concerns into tangible actions by consolidating our on-ground activities, conservation efforts and communication across Asia to protect, conserve and enhance our Natural Capital with a global non-profit leader that has the expertise and knowledge to create a nature-positive economy," says Mr Alan J. Wilson, Deputy Head of International Business Department, Mitsui Sumitomo Insurance Co Ltd (Japan).
In Asia, rapid population growth, economic development, unsustainable practices, poorly managed fisheries and deforestation are causing an unprecedented decline in the health of ecosystems. This contributes to the global biodiversity loss crisis2 which reportedly threatens the extinction of one million animal and plant species, in turn threatening human livelihoods.
For over 20 years, Conservation International Asia-Pacific has worked to conserve the region's most vital remaining natural areas for the benefit of humanity through science, research, financing and essential partnerships with governments, private sector, academics, non-governmental organisations (NGOs) and communities.
"The evidence is clear – thriving economies and healthy communities need healthy natural systems. There is no better time than now to invest in the value of nature for future generations," said Dr Richard Jeo, Conservation International's Senior Vice President Asia-Pacific Field Division. "We are proud to partner with MSIG Asia to build resilient, nature-based societies backed by science and innovative solutions."
The collaboration between MSIG Asia and CIAP will include activities such as biodiversity conservation talks, volunteer efforts and engagement activities within local communities aimed at engaging stakeholders including MSIG's employees, intermediaries and customers in biodiversity conservation. Please refer to attached Media Factsheet for details on the planned initiatives across the region.
Further championing the biodiversity cause, MSIG Asia today launches a knowledge portal to put a spotlight on biodiversity conservation. The portal will feature informative resources, including a carbon footprint calculator hosted by Conservation International, and educational content that explains biodiversity, its value to people and how it can be maintained and protected. The public can visit the knowledge portal at msig-asia.com/biodiversity.
Footnotes:
1 Natural Capital refers to the stock of renewable and non-renewable natural resources (e.g. plants, animals, air, water, soils and minerals) that combine to provide benefits to people. 
2 In its landmark Global Assessment Report on Biodiversity and Ecosystem Services published in 2019, the Intergovernmental Science-Policy Platform on Biodiversity and Ecosystem Services (IPBES) reported that one million animal and plant species are under threat of extinction.  
For more information, please contact the MSIG Asia communications team.