Mr. Toshiaki Egashira Wins Lifetime Achievement Award 20th Asia Insurance Industry Awards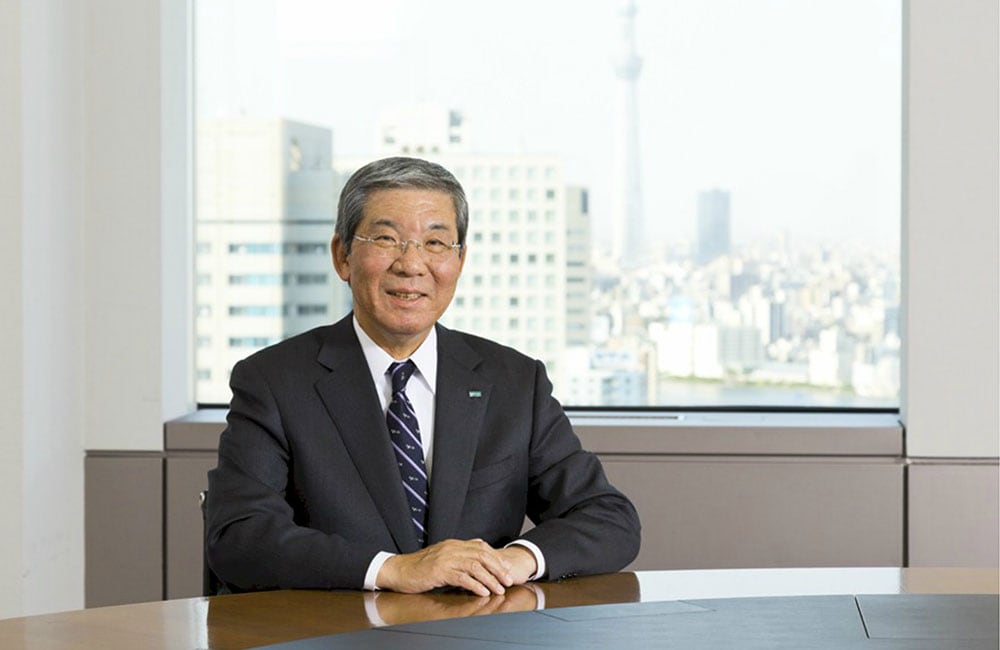 MACAU, 12 October 2016 – Asia's insurance industry celebrated its crème de la crème at a gala dinner held in Macau last night honouring a total of 15 winners. The 20th Asia Insurance Industry Awards celebrated the achievements of outstanding industry leaders in various categories. Paying tribute to individuals who have made the most outstanding long-term contribution to the insurance industry in Asia, the prestigious Lifetime Achievement Award was presented to Mr. Toshiaki Egashira, Senior Advisor to the Board of Mitsui Sumitomo Insurance Company, Limited.
A bold and inspiring leader, Mr. Egashira was entrusted with leading Mitsui Sumitomo Insurance "MSI" (a core non-life insurance entity of MS&AD) in April 2006. With three decades of credentials in underwriting, marketing and corporate strategy, Mr. Egashira took on one of the biggest challenges in his career – transforming a domestic-centric MSI into a global insurance powerhouse by implementing fundamental reforms that reshaped the Group's corporate culture.
Mr. Egashira was hailed as the architect of change and expansion and spearheaded successive improvement plans targeted to raise the quality of insurance offered by MSI, and by doing so, earned the trust and support of customers. His aspiration and expectation for MSI was, "to become a company that puts the customers' viewpoints first." Today, the Mitsui Sumitomo brand is synonymous with "quality" and "trustworthiness" in Japan and around the region.
The first Japanese to win this esteemed award, Mr. Egashira, with an illustrious career of over 40 years, addressed the crowd with great humility, "This award has been earned not just by me but also through the efforts of all the management and staff, as well as business partners and friends, of the Mitsui Sumitomo Insurance Company, with whom I have had the privilege to work with during my more than 40 years in the industry." He continued, "It is essential that we realise no matter where we are in this industry, that we should always think of ways to go that extra mile – 'To Go Above and Beyond' as we say at MSIG – in terms of service excellence to help our customers as well as in contributing to the wider society."
In his closing remarks, Mr. Egashira commented, "This industry is all about heart, and I wish to see it continue to positively touch the lives of many."
With 395 entries for the awards and a judging panel of 30 international business leaders and regulators from the insurance industry, the annual Asia Insurance Industry Awards are the foremost awards of their kind in the region. It has been hosted since 1997 by Asia Insurance Review, the leading journal and strategic partner in the region's insurance industry.
For more information, please contact the MSIG Asia communications team.